The Sustainable Future of the Built Environment
Date: 20 July 2021
Time: 17:00 BST
Location: Online
Our second construction-focused Masters of AI event continued the conversation around sustainability in the sector.
While the industry has proved resilient throughout the pandemic, it has been hugely disrupted, with the importance of achieving carbon zero targets perhaps seen as less of a priority for many businesses.
As we emerge from a turbulent 18 months, however, sustainability is now firmly back at the top of the agenda. Peak took the chance to emphasize our commitment to driving positive change and showcasing how leading merchants, manufacturers and contractors are using artificial intelligence (AI) to drive transformation, reduce carbon emissions and also achieve revenue growth.
This event is a unique opportunity to learn how AI is making a difference, and how the companies already implementing the technology are driving growth and success. Run by AI experts and aimed at business professionals (rather than tech experts or data scientists), Masters of AI takes a straightforward, non-complex approach to AI for business. One of the aims of the event is to build a collaborative community of forward-thinking, innovative business leaders who understand that putting data at the heart of their business strategy will set them up for long term success.
Agenda
- Welcomes and Introductions
- Enabling Sustainability through Data - Rob Barbour & Megan Adlen, Travis Perkins
- Unlocking the power of AI to reduce carbon emissions by optimising logistics - Jason Shingleton, Polypipe
- A truly cognitive digital twin - Optimizing building performance with model predictive control - Matt Bennion, Reds10
- Q&A
The Speakers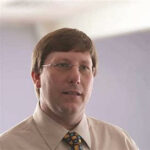 Jason Shingleton
Group Innovation Director, Polypipe
Mark Perkins
Construction Territory Lead, Peak
Rob Barbour
Group Data & Insights Director, Travis Perkins
Megan Adlen
Group Sustainability Director, Travis Perkins