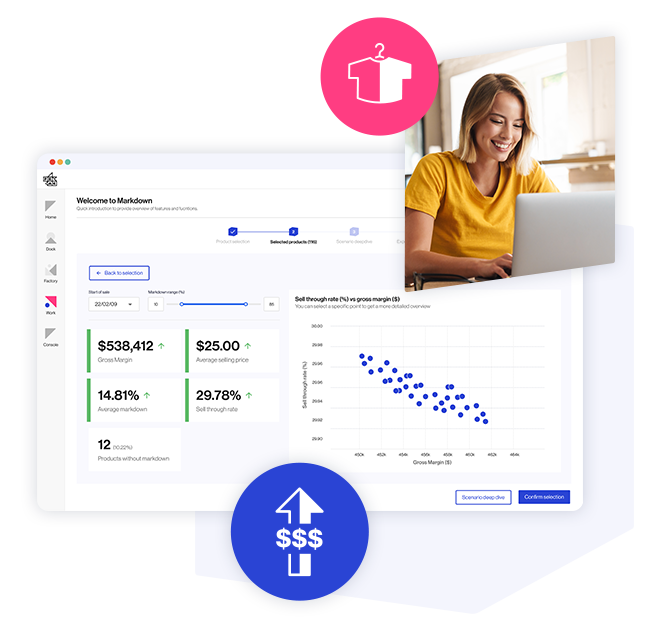 Markdown
SKU-level markdown optimization suggestions for merchandising teams who want to say goodbye to the hours spent in spreadsheets
Stop leaving profit on the table
Retailers around the world invest more than $1 trillion in their markdown programs (BCG). Stop leaving profit on the table and out-of-season inventory in the stockroom.
It's time to add AI and optimize your markdown.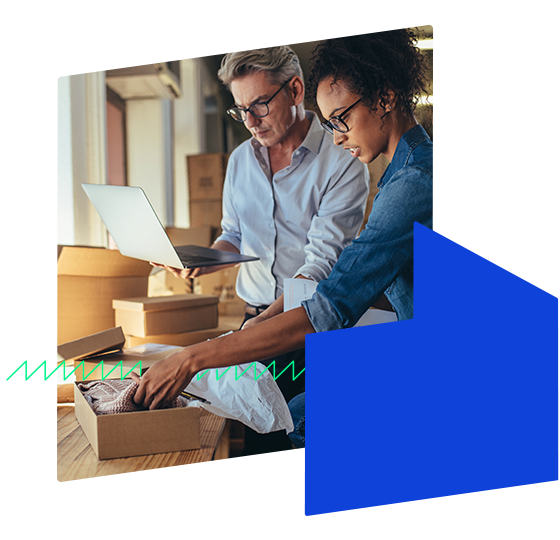 Taking your business targets into account
The application gives you SKU level markdown suggestions for any location or channel. It does this by applying AI models to your inventory, transaction and pricing data, while taking into account business targets and constraints.
Markdown is built on Peak. It uses price elasticity and forecasting models to measure a product's change in demand in relation to a hypothetical change in its price, giving you SKU-level markdown optimization suggestions based on the metrics you want to maximize.
Combine data
Add intelligence
Make decisions
Ingest, transform, and organize large volumes of data from across your company.
Transaction data

Location metadata

Product metadata

Inventory data

Web data

Promotional calendar
Apply demand forecasting and price elasticity models to the data.
Configure guardrails specific to your business, for example, exit prices, price rounding, product versioning, and broken size runs

Answer "what's demand without a markdown?" with SKU level forecast models

Answer "how will demand change with markdowns?" with price elasticity models that predict the change in demand in relation to a change in price. 
Visualize markdown suggestions and optimize decisions.
View markdown suggestions by product

Plan for different scenarios by changing your targets

Sell through of all close out units

Weeks of cover for each product

Revenue or units sold

Average selling price

Margin
Maximize your most important metrics
Visualize different scenarios of markdowns and the metrics achieved for each. Explore the breakdown of % discounts given, markdowns in different markets, and product level suggestions.
Increase sell through

Increase gross profit

Clear stock within season

Reduce manual decision making & save time
Clear stock within season
Reduce manual decision making & save time
See Peak's Markdown optimization tool in action
Peak named in Gartner's Market Guide for Retail Unified Price, Promotion and Markdown Optimization Applications — ShortLife Cycle
Our Markdown optimization application has been included in a 2022 Gartner Market Guide.