Retail reset
Masters of AI went online for the first time in June 2020 to discuss how retailers can prepare for 'the new normal.'
We welcomed industry experts to answer questions around how the sector has changed, how long lasting these changes may be and the steps businesses are taking to adapt, survive and thrive.
Naturally, we also explored the role that data and artificial intelligence (AI) have to play in shaping the industry's future. You can watch the event on demand by completing the form below.
Agenda
- How retail can prepare for the new normal
- The acceleration of the move online
- Which retailers are reaping the benefits
- The role of AI in the new retail future
The Speakers
Tom Summerfield
Customer Development Director, Peak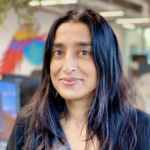 Manjit Curtis
Head of Strategic Content and Communications, Peak
Decision Intelligence is changing the way retailers work. Discover how it can change your business with these resources.