Enable great decisions with Decision Intelligence
Decision Intelligence will change the way people make commercial decisions, no matter their team or role.
What is Decision Intelligence?
Decision Intelligence (DI) is the commercial application of AI to the decision making process of every area in a business. It is outcome focused and must deliver on commercial objectives. Organizations are using Decision Intelligence to optimize every single department and improve business performance.
For your customer organization Decision Intelligence means pinpoint marketing and sales that grows your customer base and revenues, all the time.
For your planning team Decision Intelligence means optimized inventory and pricing that maximizes sales and margin, all the time.
For your supply chain teams Decision Intelligence means an agile supply chain that always delivers for your customer, more efficiently than ever, all the time.
For your customer organization Decision Intelligence means pinpoint marketing and sales that grows your customer base and revenues, all the time.
For your planning team Decision Intelligence means optimized inventory and pricing that maximizes sales and margin, all the time.
For your supply chain teams Decision Intelligence means an agile supply chain that always delivers for your customer, more efficiently than ever, all the time.
Why is Decision Intelligence important?
Decision Intelligence empowers companies to use AI and data to make fast, accurate, consistent decisions and address certain needs and problems in their business. It allows data to be gathered and modeled with machine learning in order to predict accurate outcomes for optimal commercial decision making.
What Decision Intelligence is not is removing humans from the decision making process entirely. It's about empowering humans with AI and a more holistic, accessible view of all of their business' data to enable them to make the best decision possible.
It enables companies to process and predict using data to make more informed decisions across every level of the company – and get better visibility into their operations whilst driving game changing commercial outcomes.
The widespread adoption of Decision Intelligence and an increase in using AI in decision making isn't a case of 'if' but 'when.' Decision Intelligence will be how the majority of enterprises adopt AI; it's growing to become the most important software category for a generation and will change how the world works. Every business will need an intelligence that draws on every piece of data and uses it to help people make decisions in a way they simply couldn't before.
IDC Report:
Level up your organization with Decision Intelligence
This IDC InfoBrief, written by Neil Ward-Dutton and Jack Vernon, explains why it's time to level up the way organizations do business with AI-powered decision making.
What's the difference between Decision Intelligence and artificial intelligence (AI)?
AI is the theory and development of algorithms that can perform certain tasks traditionally only humans could do, such as decision making, language processing or visual perception. Decision Intelligence, however, is a practical application of AI specifically to the commercial decision making process.
It provides recommended actions that address a specific business need or solve a specific business problem. Decision Intelligence is always commercially focused, and powers business decision making at scale for organizations across different industries.
For example, an AI might be an algorithm that is capable of predicting future demand for a specific set of products. However, it only becomes 'Decision Intelligence' once a merchandising team can use an interface to actually make buying and stock management decisions based on this initial AI-powered prediction.
Decision Intelligence software category: where does it fit?
A brand new category of software, the Decision Intelligence market is expected to grow to $17bn by 2027 (ReportLinker). This diagram illustrates how the Decision Intelligence category overlaps with similar disciplines in the software space.
Decision Intelligence bridges the gap between existing enterprise platforms and solutions (systems of business) and more analytics-focused data and AI platforms (systems of analysis.) A key differentiator of Decision Intelligence is its focus on outcomes; it provides both commercial decision makers and technical teams with a place to solve real-world business problems. It combines the technical benefits of traditional BI and analytics platforms with a way to actually interact with this intelligence in order to make data-driven commercial decisions.
Decision Intelligence is here
Decision Intelligence examples
Decision Intelligence means great commercial decision making, all the time. No longer reserved for the data science teams of technology supergiants, Decision Intelligence makes the transformational power of AI and machine learning accessible to everyone. 
Organizations are now using Decision Intelligence to transform their operations, from marketing through to demand planning to supply chain and logistics.
Using Decision Intelligence to increase website recommender-driven average order values by 73%
Eurocell is the UK's leading manufacturer, distributor and recycler of UPVC window, door, conservatory and roofline systems. The transformation of key business processes by utilizing innovative digital solutions that improve the supplier, customer and employee experience is a key pillar of Eurocell's growth strategy. The company is using Decision Intelligence to create an unrivaled customer experience for its online visitors. It's enabling hyper-personalization at scale to promote the right products to the right customer at the right time.
AI models are run across smart segments of customer data to provide frequently bought together product recommendations and bespoke product recommendations based on an individual's purchase behavior. The Decision Intelligence-driven outputs are then integrated directly into Eurocell's ESP to send highly relevant emails about products they know their customers are interested in.
The core dataset is continuously updated as new customers set up accounts, with Eurocell now able to understand who their top Lifetime Value customers are, and can target them with special offers to shop online and in their physical stores. They can also identify those customers that are predicted to churn and re-engage them with highly relevant personalized emails, or communicate information quickly to their on the ground branch teams.
Using Decision Intelligence to reduce inventory levels by 18% while maintaining service levels
Speedy is a leading construction equipment hire company, serving 85% of the UK's top building contractors. Speedy has more than 200 depots across the UK and Ireland, with 300,000 assets for hire. Speedy wanted to hold the minimum level of assets to improve Return on Capital Employed (ROCE) as much as possible, while also maintaining excellent service levels and availability for customers. The number of assets and locations has made forecasting inventory levels complex and too time consuming for human capability.
Speedy is leveraging a multi-layered forecast, using a combination of various AI and machine learning-powered methods, in order to forecast demand from the lowest to highest organizational level. An optimization algorithm considers key operational constraints and determines the optimum stock levels for every product; taking into account inventory, demand, supply, customer and EPOS data.
The outputs are integrated into Speedy's ERP System or via an API, enabling its teams to make the right decisions around stock and inventory management; ensuring the correct quantities are at the right location at the right time for the right business objectives. With Decision Intelligence, Speedy not only knows where to move stock to meet demand, but whether they should buy it, fix it or move the stock.
Meet the superhumans embracing Decision Intelligence
Watch this video to learn about the Decision Intelligence journeys of some of Peak's own customers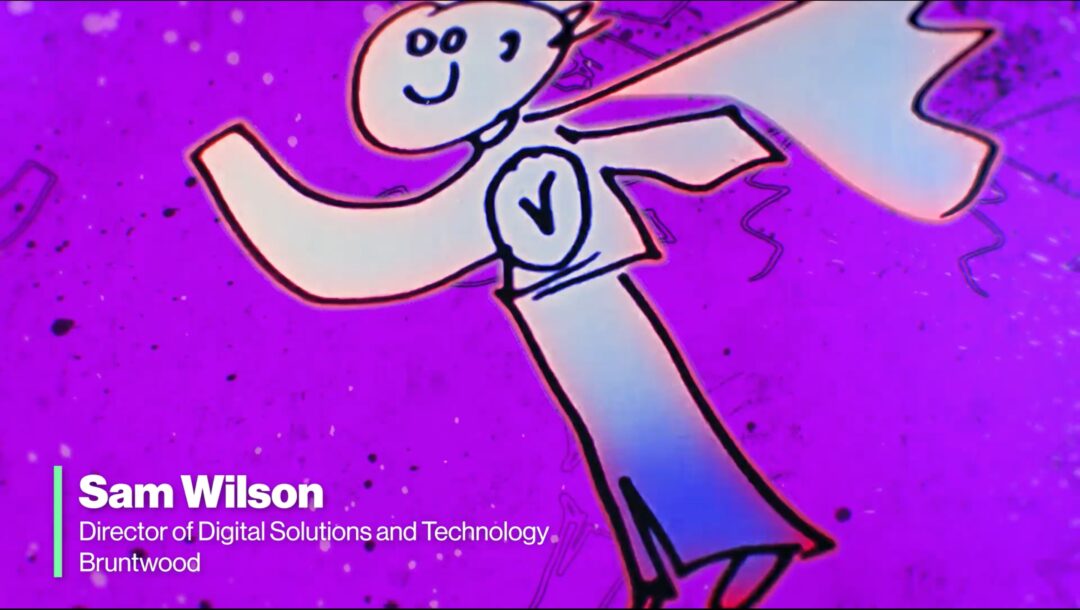 Using Decision Intelligence to make great decisions across industries
Decision Intelligence for retail
Retailers (online and brick and mortar) can use Decision Intelligence to track store performance, analyze customer demographics and better understand buyer behavior. Decision Intelligence applications help retail brands to understand what's impacting performance and make recommendations on how to improve targeting, react with greater agility and make more accurate forecasts to improve profitability. This data also enables personalized marketing campaigns, AI-powered rebuying and optimized picking at warehouses.
Decision Intelligence for consumer packaged goods (CPG)
Decision Intelligence helps consumer brands make commercial decisions that are specific to their business needs and goals. AI algorithms can accurately predict supply needs so inventory is kept at a minimum while still meeting demand, and the optimal distribution of SKUs reduces logistics costs and optimizes storage capacity. The result is minimized capital and purchase pricing thanks to AI-driven pricing models that ensure optimal pricing from the right supplier at the right time.
Decision Intelligence for manufacturing
Manufacturing companies need to know what assets are available and when they'll be needed on a project. Decision Intelligence gathers data so that companies can get real-time updates on things like open projects, quotes and available equipment. Instant access to this information allows businesses to provide optimal bid decisions, automatically calculate minimum stock levels required on site and prioritize order fulfillment to optimize inventory and maximize revenue.
How to get started with Decision Intelligence
Businesses that make great decisions win. But in order for a decision to be great, it needs to be based on data. Modern organizations are drowning in data, and it's getting harder to surface the important bits of information that you need from it in order to make those great decisions. Making sense of data helps businesses find the right signals amongst the noise and cut through the complexity. 
Each day, organizations must make supply chain decisions, inventory decisions, marketing decisions or strategic decisions. Decision Intelligence empowers leaders to make accurate calls every time so that decisions – not just in one team or one department, but everywhere – add real value to the business. 
Getting started with Decision Intelligence involves a few key steps. The first place to start will always be by getting your data in order…
Connecting disparate data
Bring together data from departments across the company to create a unified, singular data set that's ready to be optimized with AI.
Creating intelligence on top of your data
Break down silos and leverage Decision Intelligence-powered applications that will work to reach your goals. Decision Intelligence should be tailored to your business needs and empower leaders to make quicker, more accurate decisions.
Making it accessible
In order to benefit from your new and improved data, enhanced by AI, you need to be able to interface with it. You'll need a platform that makes Decision Intelligence accessible for everyone in your company to drive decisions.
Ready to get started with Decision Intelligence?
Read more tips in our detailed guide and get ready to start your own Decision Intelligence journey.
What are people saying about Decision Intelligence?
IDC, the premier global market intelligence firm, describes Decision Intelligence as the discipline of using AI and data science to improve business decision making; enabling organizations to cut through this complexity.
IDC's Neil Ward-Dutton (vice president, AI and Intelligent Process Automation European Practices) predicts that the next five years will prove critical for businesses to make the progress they need with bringing Decision Intelligence into their decision making processes, in order to avoid getting left behind – in the same way that those brands who were slow to turn to e-commerce were in the past.
---
In five years' time those companies that have not made meaningful progress on Decision Intelligence will feel the same effects as those in consumer-facing businesses that were late to move online.
Gartner named Decision Intelligence as a key strategic technology trend for 2022, predicting that data and analytics leaders will need to regularly evaluate existing analytics and intelligence tools to drive user experiences and keep up with competitors.
Gartner defines Decision Intelligence as a practical domain framing a wide range of decision-making techniques bringing multiple traditional and advanced disciplines together to design, model, align, execute, monitor and tune decision models and processes.
---
By 2023, more than a third of large organizations will have analysts practicing Decision Intelligence, including decision modeling.
Are you a business decision maker? Join the growing ranks of companies using Decision Intelligence!
Read up on Decision Intelligence in our blog