Personalize every touchpoint
Understand your customers and deliver personalized experiences with Peak's product recommendation platform, where everybody wins
One size doesn't fit anybody
66% of customers expect companies to understand their unique needs (Salesforce)
Many businesses use product recommendation systems that fit their needs, but aren't relevant to their customers. On the flip side, many businesses are using recommendation systems that understand their customers, without understanding their business.
Personalized experience that just keeps getting better
Recommender leverages data across your whole company. That means it makes product and user recommendations relevant to your customer and company, leading to bigger baskets and more time for you. It just keeps getting better, too — learning more about your customer at each touch point and making more precise recommendations through each customer's journey.
Personalized customer experience at scale
Make every touchpoint with your customers meaningful, relevant and personal by showing them what they want to see, how they want to see it, when they want to see it. Gain a fuller understanding of how products interact with each other and what role they each play in your catalog.
Increase conversion rates

Increase basket size

Higher purchase frequency

More repeat customers
Increase conversion rates
Higher purchase frequency
Recommender's product recommender software is built on the Peak platform. It builds a deep understanding of your customer and company, taking in customer data at every touch point and learning what matters most to your business to deliver personalized product recommendations to each consumer. Everyone wins.
Combine data
Add intelligence
Make decisions
Ingest, transform and organize large volumes of data from across your company. 
Transactions

Product data

Customer data

Google suite data

Website data

Email data

Stock levels

Third party data e.g., weather
Create a matrix of every product and customer.
Learned AI models are applied to the data to find patterns based on behaviors. From there it provides unique recommendations for each customer. It's smarter than traditional product recommendation platforms, with the added ability of recommending users, too. It also takes into account:
Business rules (e.g. which brands should be recommended together)

Region, making sure customers only see products available where they are

Up-to-date stock levels
Track your user and product recommendations and performance.
Recommender comes with a dashboard to see product and user recommendations within your site's:
Homepage 

Checkout page

Basket page

Search results page

Product listing page

Product detail page
We work with a wide range of companies and solutions
Here's just a few we work with today…
CRM & CDP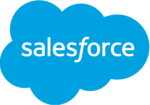 Technologies

Website and Content
Social Media