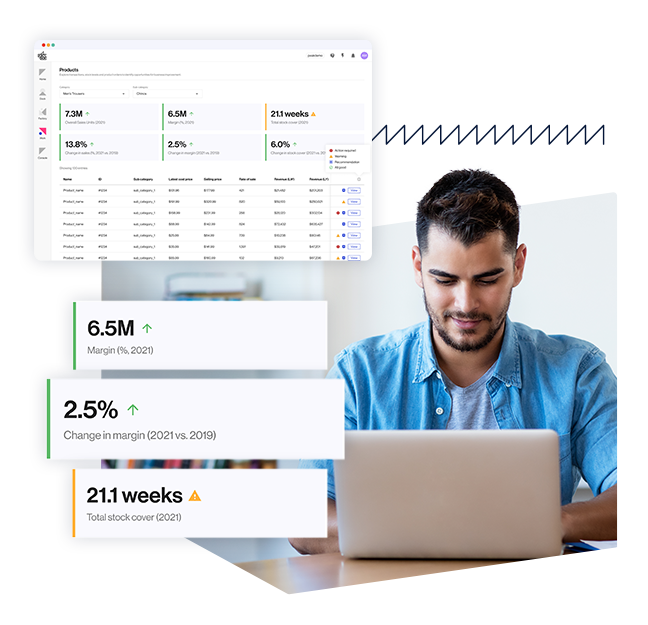 Products
For merchandising teams who want a single source of truth on product performance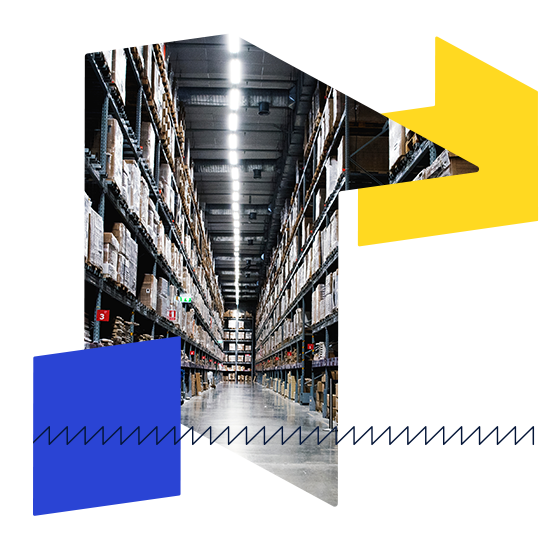 Siloed data? It's slowing you down
Often inventory, sales and supplier order data are housed in different systems, making it hard to take data-driven action on thousands of products in a timely manner. You want to spend less time buried in spreadsheets and manual processes. The Products application is here to help.
Make swift product decisions
Products is a central hub with all the information you need to make punchier product decisions, with the option to layer in promotion, markdown, rebuy or reallocate decisions.
It combines siloed data, surfaces key information and performance metrics about your current trade, helping you review masses of lines effortlessly.
Gaze into the future, with AI predictions of sales velocity and stock levels using weekly, product-level demand forecasts. Let the Products application automate time-consuming activities, as it flags bestsellers, stockouts and heavy stock so you can focus on large product ranges.
Drive value from your data
The Products application gives you a view of the most important KPIs across all your product lines, meaning your team can make informed decisions to avoid stockouts, increase sell-through and optimize return on capital.
Avoid stockouts

Optimize return on capital

Make decisions across thousands of products

Increase team productivity

Increase sell-through
Optimize return on capital
Make decisions across thousands of products
Increase team productivity
Products is built on Peak. It combines data from across your company, aligning all your teams to the same source of insights on performance for every product in your business. That means all your teams can make decisions based on the same data, calculated in the same way.

Combine data
Add intelligence
Make decisions
Ingest, transform, and organize large volumes of data from across your company. 
Transaction metadata

Products metadata

Pricing

Purchase orders

Warehouse and store inventory

E-commerce data

Promotional calendar

Location data
Apply AI models to each product for forward-looking weekly demand forecasts.
Customize KPIs and rule-based flagging based on your specific business needs.
Analyze performance of every product with weekly demand forecasts.
Understand:
Products to rebuy or reallocate

Products to place on promotion

Products to markdown

Bestsellers

Stockouts

Heavy stock
Check out Peak's Products application