AI Asset Allocation and Replenishment
Get the right stock, in the right quantity, in the right place, at the right time.
Complete visibility of your entire network of products
Peak uses artificial intelligence (AI) to help merchandisers, buyers and planners match product ranges to variations in customer demand, across the entire network.
It optimizes initial allocation, replenishment, and assortment planning to efficiently meet demand – while minimizing stock-piling in the wrong location.
Allocation and Replenishment ensures you never miss a sale, continually responding to the shifting patterns of customer demand, to make intelligent allocation decisions.
Peak's Decision Intelligence platform combines and enriches your data with AI to create accurate predictions of future demand, allowing you to allocate and replenish goods in a way you never have before.
Inputs

To get you the most accurate results Peak's platform combines data about product attributes, sales transactions, stock inventory, returns, seasonal patterns, and third party data.

Predictions

Once your data is combined and enriched with AI in Peak, it's used in analysis models that make detailed customer demand predictions.

Outputs

Our platform makes actionable recommendations that sync stock levels to actual demand, increase availability and increase Return on Inventory Investment.
What decisions can be transformed?
How much stock should I allocate to each channel or store?
What is the optimal quantity of sizes or colours to allocate?
How can I optimize replenishment to meet actual demand?
Peak's

recommendations are being delivered with minimal disruption, yielding quick results while supporting Speedy's near and long-term

strategies.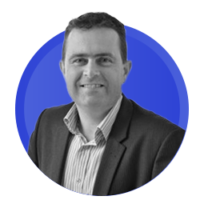 Start winning at allocation, all the time
Increased revenue

With optimal stock levels and increased availability across your network, you won't miss out on a sale.

Increased sell-through

Match your stock to fluctuations in demand, to maximise sell-through on all SKUs.

Increased margin

With minimal stock-piling, you can maximise margin.

Improved customer satisfaction

Have the optimum level of stock at each store or channel, to match customer demand.

Increased efficiency

Connect AI-powered data to your stock management system, to increase logistics and warehouse efficiency.

Less time analyzing data

Our platform takes the strain of time-consuming data analysis and provides you with the answers you need to make great allocation decisions.
Introducing Demand Intelligence
Allocation and Replenishment is a part of our wider demand planning application – Demand Intelligence.
It's designed to help businesses increase forecasting and rebuying accuracy, to drive profitability, avoid stockouts, optimize inventory sell-through, and reduce waste.
Discover some of the other ways we can help you supercharge your supply and demand cycle to maximize profit.