Peak and Snowflake – Better together
Together, we enable customers to improve their own performance – and that of their whole connected value chain.
Decision Intelligence, delivered by Peak, powered by Snowflake
Peak help our customers make great commercial decisions using AI. Snowflake brings data together not just for an organization, but for entire ecosystems. Peak's Decision Intelligence platform applies AI to that data to optimize decisions and drive business value.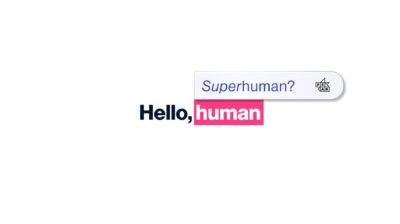 Enabling data driven decisions with an AI cloud
See how Peak and Snowflake can work together to sort out your companies data and provide a solution using the AI cloud…
Snowflake Data Cloud
The Data Cloud allows organizations to unify and connect to a single copy of all of their data with ease.
Peak's Decision Intelligence platform
Decision Intelligence puts AI into the hands of every business user and make them win.
AI cloud
Snowflake enables new outcomes; Peak delivers those outcomes.
We put customers first
Reduction in overstocking from 7% – 1.5%.
Peak x Snowflake delivered data segmentation and inventory optimization.
By using Peak to deliver Decision Intelligence into your customer's businesses, you can benefit from all of our commercial and industry expertise focusing on delivering business value, using 58+ of the best technological services available from AWS.<br />
Always focused on value

We have a proven track record of delivering AI with an incredibly quick time to value, and a focus on return on investment.

Build a business case

We will help you identify where Decision Intelligence can add value, and build a business case that is achievable and commercially appealing.

Part of the Data Cloud

The Data Cloud makes the vast and growing quantities of valuable data connected, accessible, and available.

A Select Partner with Snowflake

As a Select Partner, our dedicated integrations and joined-up approach help Snowflake customers to unlock value from their data
02
Peak x KFC
KFC UK & Ireland selects Peak to enhance guest experience using Decision Intelligence.
03
View all our Partnerships
Check out our partners page today and see where we can drive value for companies when we work together.
Any Questions?
Get in contact with me
Do you have any customers who could benefit from AI cloud? We'd be happy to take a call, we take a co-selling approach, book a call today or get in contact using…
Email: gerry.mcauley@peak.ai
Tel: +44 (0) 7415 434 076
Hyper-personalization
Find your ideal customer and create personal experiences to increase transactions, lifetime value, and revenue.
Allocation and replenishment
Predict demand to reduce both stock-outs and surplus stock, and improve return on capital employed (ROCE).
Pricing and markdowns
Always price every product perfectly to ensure maximum margin and ensure sell-through.
Buying and rebuying
Discover when and how much to buy to increase sales margins on products and the number of units sold.
Companies embracing Decision Intelligence