PepsiCo: Direct-to-consumer and the power of data
The aim of the Masters of AI podcast series is to share the real life stories of the visionary business leaders who are successfully harnessing the power of enterprise AI technology today.
Throughout the series, we explore the great decisions these leaders have made along the way on their AI journeys.
In this episode, we chatted to Ian Owen. Ian is Supply Chain Director at global food and beverage giant PepsiCo. He discusses the rising trend of direct-to-consumer and e-commerce in the consumer packaged goods (CPG) space, the impact of the coronavirus pandemic, and the need for supply chain agility in the modern era.
The Speakers
Ian Owen
Supply Chain Director, PepsiCo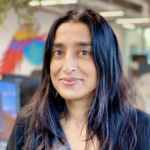 Manjit Curtis
Head of Strategic Content and Communications, Peak
Richard Potter
CEO & Co-founder, Peak
Will Dutton
Manufacturing Director, Peak