The Decision Intelligence Era is here…
Thank you for visiting us from the WSJ CEO Council. We'd love to talk Decision Intelligence with you.
Thank you for joining us
We've now entered a time where businesses like Amazon, Google and Facebook are using AI to drive growth.
Yet 85% of AI projects fail to achieve the intended business outcome. Even companies that have invested in data lakes and warehouses to create a single source of truth are finding it difficult to unlock tangible value from AI.
Why? Peak believes that AI needs to focus on commercial decision making, created uniquely for your business, with your data. This means fast, accurate and consistent decisions, all the time. This is Decision Intelligence. It starts with the end in mind.
This approach to AI, combined with our Decision Intelligence platform, means Peak is uniquely positioned to help businesses succeed in the Intelligence Era.
We'd love to have the chance to talk to you and explore the power of Decision Intelligence for your business? Want to get started? Check out the video below.
All the best,
Richard Potter
CEO
Introducing Decision Intelligence from Peak. It's the commercial application of AI to grow revenues and profits. It will help you make great commercial decisions, all the time. It will help you win.
AI-driven decision making at your fingertips, for the first time
Make all of your data AI-ready

Use data from anywhere, combining data from different systems and functions within your organization.

Create an AI-powered layer of intelligence

Enrich data with AI models to create a single, predictive view of your entire organization.

Transform decision making across your entire business

Interact with this intelligence to make faster, more consistent decisions over complex data, all the time.
With

Decision Intelligence, we believe we're one step closer to creating a game-changing proposition for all of our

customers.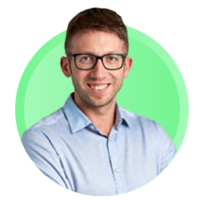 Peak's

platform gives our team the ability to access real-time, highly accurate predictions to help us prioritize those leads who are likely to become Bruntwood

customers.
Decision

Intelligence yields results while supporting Speedy's near and long-term strategies. Peak understood our goals and ways of working very

quickly.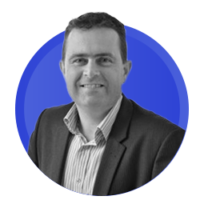 Decision

Intelligence ensures we offer the right product to the right person at the right time – keeping customers at the heart of our business and using AI to deliver real benefits to

them.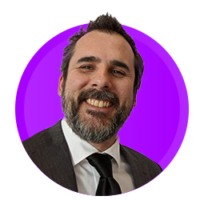 By

harnessing Peak's segmentation power, it's enabling us to add new levels of efficiency into our digital marketing, with impressive

outputs.
Powerful. Flexible. Connected.
Peak is a Decision Intelligence platform that doesn't just deliver models, it delivers results.
Peak is a single platform that can help you rapidly deploy multiple AI-powered solutions on a single platform. It takes you all the way from siloed data and systems, to putting AI in the hands of commercial decision makers.
It is built to empower you to make superhuman decisions, all the time.
Join the growing ranks of companies using Decision Intelligence
One platform, endless use cases
Use AI-powered views of customer behavior to improve recommendations and increase transactions.
Gain AI-powered forecasts that consider product popularity, region, stock levels, seasonality, and more.
Optimize the flow of goods through your warehouse, driving increased pick efficiency with AI-powered wave planning.
Optimize stock levels and movements between distribution centers, minimizing environmental impact.
Explore an AI-powered markdown engine, providing rebuying recommendations to maximize margin.
Deliver hyper-personalized experiences and acquire new high value customers with AI-powered advertising.
Transform your business with Decision Intelligence
Peak has the technology, strategy, services, and support to help you succeed with Decision Intelligence – a new category of enterprise software.
There's more to us than tech
Peak's team can accelerate your AI efforts, no matter where you are on the journey.
We take a flexible approach to you and your needs. Whether you're validating the power of AI for the first time, adopting it more widely, or transforming your business to be AI-centric, we're here to help.
Think big, start small, move fast
Not sure where to start?
Our guide will help you take the first steps on your Decision Intelligence journey and put you on the path to success.
Download our 'How to get started with Decision Intelligence' whitepaper today!