United, we hike! Raising money for FareShare Greater Manchester
By Will Lord on July 16, 2020
On Friday 10 July, Team Peak took on the mammoth task of collectively walking the 813 mile distance from Land's End to John o'Groats (the length of the UK) all in the name of a fantastic cause!
 From the Edinburgh countryside to Salford water park, Peakers from across the country trekked wherever we could in order to reach our goal. We took on this task in order to raise money for FareShare Greater Manchester, a local charity that redistributes surplus food to charities that turn it into meals for vulnerable people in the community. FareShare is doing some incredible work, with over 57 million meals provided each year. 
In light of current circumstances and the hardship faced by many across the region, we thought there was no better time than the present to try and help this amazing organisation. We set ourselves a goal of raising £5,000 for the charity to help in its day-to-day operations. We're delighted to announce that, at the time of writing, we've managed to raise an astounding £6,510! 
We each set off in small teams of colleagues, adhering to social distancing guidelines, and worked out our own routes to ensure we got  mileage in. However, it was not just the Peak team that contributed to our total, with our friends and families also getting involved – as well as a few little helpers that were more than happy to contribute!
The distance itself was reached by various forms of exercise; some walking, others cycling and a few runners (who were maybe looking to get to the pit stops slightly earlier perhaps?)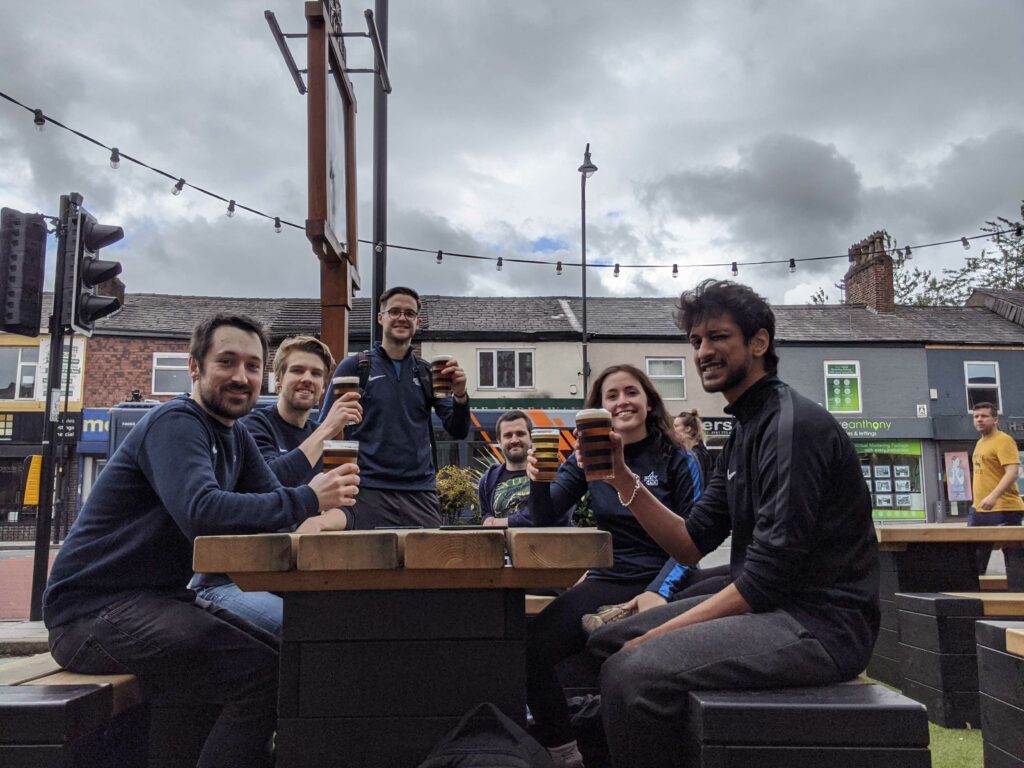 Once we'd collectively hit our distance target, it was time to celebrate! We organised an evening of live online DJ sets featuring legends such as DJ Dome, DJ Ricky P and The Dark Knight. It was a great way for us all to get together and celebrate as a team – and the tunes were ?!
It was the first time since the lockdown period that the Peak team had reunited in small groups, and the first time we were able to socialise with our colleagues for almost four months! The fact this was for such a worthy cause made a great day all the more sweet, and a quarterly team event that will not be forgotten any time soon. 
We would like to reiterate our thanks to those who donated and managed to get us past our target – your support is highly appreciated and will go towards helping FareShare make a real difference to the lives of the local community. If you are interested in any other work FareShare does across the UK, you can find out more here. 
Thank you, from Team Peak! 
Check out some more great pics from an amazing day! ?