Marshalls: The digital transformation journey
The aim of the Masters of AI podcast series is to share the real life stories of the visionary business leaders who are successfully harnessing the power of enterprise AI technology today.
Throughout the series, we explore the great decisions these leaders have made along the way on their AI journeys.
In this episode, we welcome Andy Carney, AI Solutions Architect at leading paving manufacturer and supplier, Marshalls. He chats to Peak's Richard Potter, Manjit Curtis, and Will Dutton.
The Speakers
Andy Carney
AI Solutions Architect, Marshalls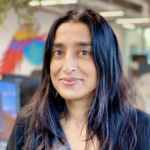 Manjit Curtis
Head of Strategic Content and Communications, Peak
Richard Potter
CEO & Co-founder, Peak
Will Dutton
Manufacturing Director, Peak