Decision Intelligence for Keysight Technology
Hey Keysight Technology,
Businesses that make great decisions win. We've pulled together a range of resources to show you how AI can empower your teams to make amazing data-driven decisions, all the time. We hope you find them useful!
Peak's

Decision Intelligence yields results while supporting Speedy's near and long-term strategies. They quickly understood our goals and ways of working very

quickly.u2028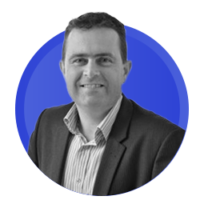 Working

with Peak is enabling us to provide our customers with a much-improved experience. Becoming a data-driven business with a Decision intelligence backbone is at the heart of our digital transformation strategy, and the Marshalls and Peak partnership has turbo-charged this

transformation.
Forward-thinking manufacturers are using Peak to drive success
Make faster, more consistent decisions to adapt your business in volatile conditions, all the time.
Peak and Keysight Technology
Download your 1:1 guide today to realise the power of Decision Intelligence.
01
Decision Intelligence for Manufacturing
Learn more about the growing role of AI in the manufacturing space and find out which manufacturers are already taking this approach to beat the competition.
02
How Decision Intelligence can help manufacturers deal with disruption
Learn how we can understand demand signals, to deliver the right product to the right place at the right time.
03
AltitudeX
Why not come and see the Peak team at our Decision Intelligence summit, AltitudeX. AltitudeX is an exciting chance to explore decision making, the potential of AI and the empowering possibilities of technology.